International Freight Shipping
EXTENSIVE OVERSEAS SHIPPING EXPERTISE
Expert International Freight Shipping Solutions
Ensure safe and secure crating, packaging and shipping of all your commercial or residential valuable items with Craters & Freighters Tulsa.
No minimums and no item is too big for us.
FILL OUT THE FORM & GET A QUOTE NOW!
REQUEST A FAST, FREE QUOTE NOW OR CALL 918-447-9600.
With over 28 years of specialty crating, packaging and shipping expertise we offer:
Worldwide Reach & Logistics
65+ Locations to Serve You
Best Technology & Design Support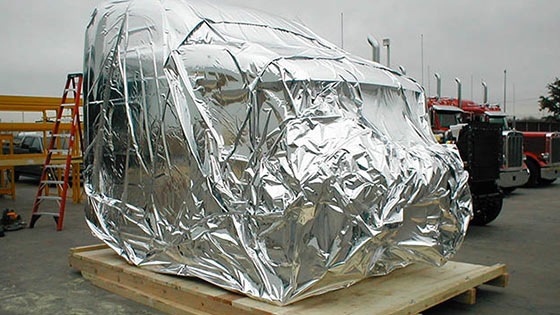 "You can't put a price on confidence and Craters and Freighters handles all details of complex shipping needs with efficiency, refreshing friendliness, professionalism, and exquisite attention to detail. After finding out we needed a fragile item shipped to Europe with only two days' notice, we were desperate. We frequently use other large-scale shippers, but based on past experiences that were unpredictable and quite messy, we knew we needed to explore other options. Additionally, we needed a custom crate built to ensure that our item arrived in mint condition. We couldn't believe C&F was able to pull off our request and this truly could not have been a more positive experience." –Remington Designs
We make international shipping easy.
Craters & Freighters can meet your international shipping needs to just about anywhere in the world. Typically, Craters & Freighters can ship anything too large, fragile, heavy, and awkward for traditional shipping companies.
We're experts in the proper documentation to get your shipments delivered safe and on time. Whether you are shipping from the U.S. to Europe, Asia, or just about anywhere, we have the expertise to get the job done!
International Shipments Require Expert Handling for Safe Transport
Craters & Freighters' proven technique begins with a thorough assessment of your product that considers factors such as product fragility, size, and value; pickup conditions; mode of transport; environmental factors such as climate; and final destination requirements.
Each requirement is factored into the appropriate container and cushioning system for ensuring a damage free shipment— so your items arrive damage-free and on time.
Our International Shipping Services include:
Expedited Air Shipping
Economy Air Shipping
Ocean Shipping
Specialty – Aircraft Charter
Door-to-Door, Door-to-Airport, Door-to-Port
Customs Clearance (subject to destination)
ISPM-15 Certified Wood Crates
Single Source Responsibility Solutions including:
We're experts at packaging, crating and shipping solutions—ready to meet all your antique crating and shipping needs.
Shipping
Delivery
Insurance
Pickup
Packaging
Crating